Office Manager - Kim
Kim has been in healthcare for over 20 years, the last 14 in dentistry! She enjoys working with patients to help them achieve their dental treatment goals. Kim resides in Tinley Park with her husband and helps care for her WWII Veteran father and her in-laws.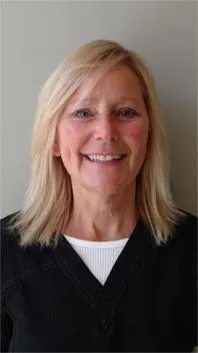 Hygienist - Cheryl
Cheryl earned her degree in dental hygiene from Northwestern University in Chicago. Her goal is to provide gentle yet thorough cleanings, as well as educating patients on the importance of oral hygiene. She enjoys life especially while relaxing by the lake and volunteering.
Dental Assistant - Diane
Diane is the dental assistant to Dr. Nathaniel Rood. Diane grew up in Chicago and spent much of her career as a micro specialist and I.T. professional in downtown Chicago at the American Medical Association's insurance division and the Archdiocese of Chicago. In 1998, Diane became a stay-at-home mom caring for her two daughters and re-entered the workforce in 2015. Diane, who resides with her husband, daughters and biscuit (the dog) in Homer Glen, also enjoys scrap-booking, skating, bowling and attending her daughters' many band concerts.